St. Maarten at Silver Shells condos for sale – Destin FL
Location: 15200 Emerald Coast Pkwy, Destin, Florida 32541
Silver Shells is an amazing vacation resort that has a large, spacious property, and it has countless amenities to keep you and your family preoccupied while having fun in the hot Florida summer. St. Maarten is one of the buildings that make up Silver Shells, and it provides some of the best hospitality that you could ask for.

St. Maarten was one of the original buildings established for Silver Shells as it was built in 1999. Standing 15 floors tall, St. Maarten has a total of 96 units available. Accommodations begin with an on-site office that is available throughout the day, so if you need assistance with any amenities, the helpful staff will be on hand to assist. It also helps that St. Maarten is conveniently located right next to one of the largest community swimming pools Destin has to offer, so you and your family can go for a swim in a pool that is heated during the colder months of winter.
St. Maarten is also the site of Destin DJ's, which provides exquisite wedding ceremonies, beautiful photography, and fun-filled musical events. If you want to throw a party of any sort indoors or on the beach, Destin DJ's will spruce things up. Right next door to St. Maarten is a wonderful small patch of land called June White Decker Park, which gives you plenty of walking space to take a stroll through the vibrant green grass and tall palm trees.

If you plan on partaking in a fun activity after exiting St. Maarten for the day, you can stop by Captain Jambo's Parasailing on the beach, which is located right next to June White Decker Park. Captain Jambo will give you parasailing lessons while you enjoy the beautiful Gulf of Mexico.
** Scroll to the bottom of the page to view a resort map.
St. Maarten at Silver Shells is a short-term rental friendly condominium.
For more information about any condos for sale at St. Maarten call Team Margagliano at 850-613-0929
St. Maarten at Silver Shells Condos for Sale
December 1, 2023
$1,599,000
Med. List Price
Neighborhood:
St. Maarten At Silver Shells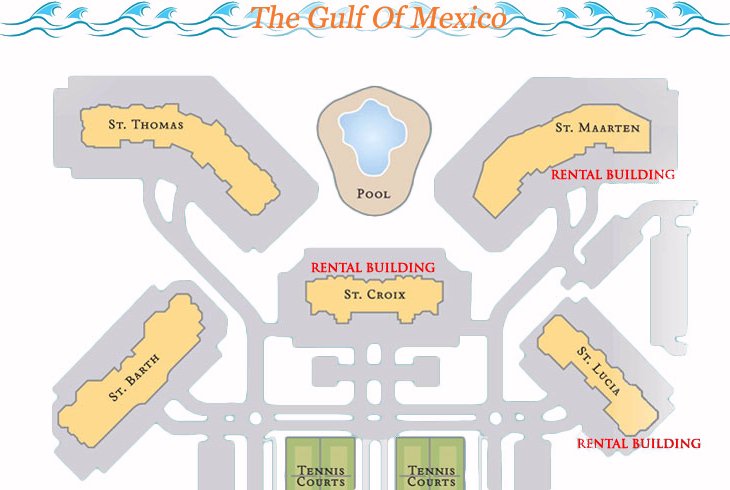 Emerald Coast Featured Communities