30a homes for sale in South Walton Beach in Santa Rosa Beach Florida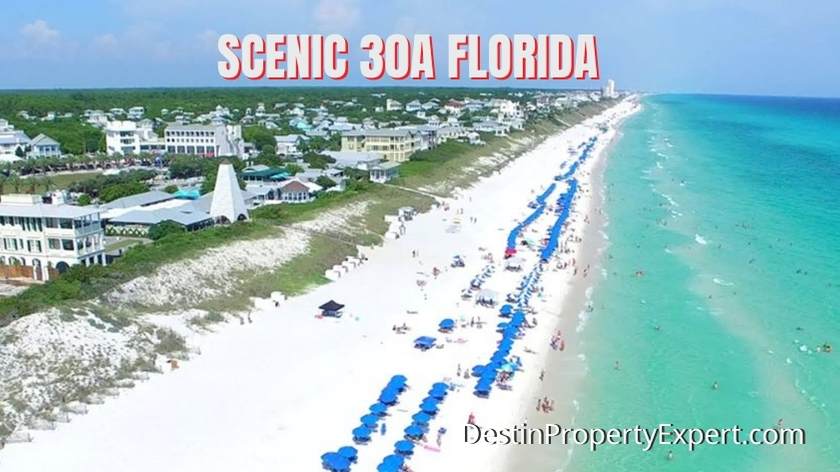 Buying a home anywhere along 30a in South Walton Beach Florida is a dream for most people but you have come to the right place to make those dreams a reality. You will find 16 unique communities along the 18-mile-long Scenic Highway 30a. The home styles are mostly Florida cottages but in some communities like Watersound, you will find Cape Cod-style architecture. Rosemary Beach is known for its European colonial architecture of the Dutch West Indies. Alys Beach is a New Urban community with Bermuda-style architecture that is easy to spot because the entire community is white concrete. Watercolor Florida has a Southern cottage style architecture with a Martha Vineyards influence. The neighboring community of Seaside has a Key West influence with homes painted in colorful pastels.
There are numerous things unique to 30a homes for sale verse homes in cities like Destin or Panama City Beach. One thing unique to 30a is the 50 foot height restriction on buildings. This goes for both homes and condos along 30a. This building height restriction really gives scenic 30a a different feel than other resort communities. It also helps to keep the crowds down since it prohibits high-rise condominiums. Another unique trait of 30a is the numerous coastal dunes lakes. Coastal dunes lakes are only found around 30a, New Zealand, and Madagascar. Let it be the first to tell you that finding homes for sale on 30a coastal dunes lakes are really something special.
Below you will find all homes for sale along Scenic Highway 30a. You can also view the homes by price by clicking one of the links. If you scroll to the very bottom of the page you will find all 30a neighborhoods and subdivisions listed by name.
Scenic 30a Homes for Sale
September 27, 2022
$1,999,999
Med. List Price
Scenic 30a Homes for Sale by Price
30a East subdivisions and neighborhoods
30a West subdivisions and neighborhoods