Peach Creek homes for sale in Santa Rosa Beach, FL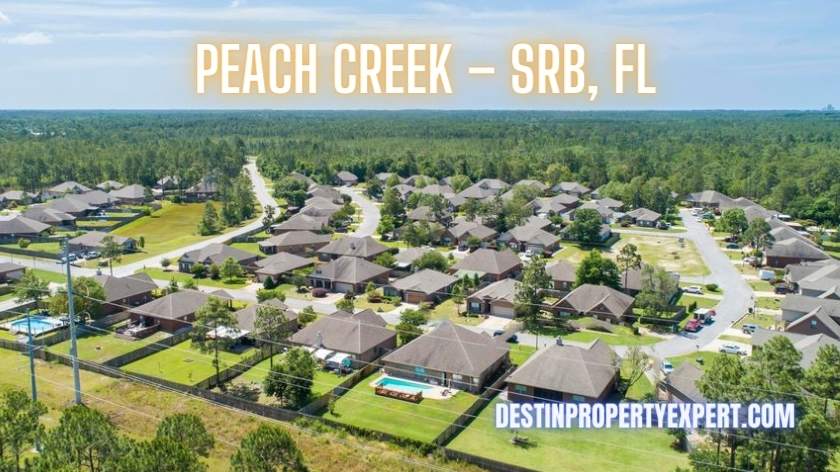 Take a look at all homes for sale in the neighborhood of Peach Creek. All of these homes are built by the nation's largest builder, DR Horton. If you would like more information, details, or more pictures either click on the address or the photo below. Peach Creek has 4 phases and is completely built out as of 2022. When the neighborhood was originally developed there was not much around. It was actually considered to be "out in the boonies". Today, that's not the case. Peach Creek is less than 10 minutes away from Inlet Beach which has absolutely taken off since around 2017. One of the biggest attractions residence and tourists both like to visit for shopping, restaurants, and fun is 30 Avenue. Peach Creek neighborhood is located in both Santa Rosa Beach and Point Washington. To get to the neighborhood travel East on Highway 98 from Santa Rosa Beach. It will be on your left-hand side about 3 miles past Highway 395 (which takes you to Watercolor).
Many of the homes at Peach Creek are backed up to the Point Washington state forest. This gives them much more seclusion and privacy than you will find from interior lots. The oldest homes are upfront at the beginning of the subdivision and the newer homes are toward the back as you make your way through the winding roads. There are plenty of homes to choose from in Peach Creek. Everything from a smaller 3 bedroom home around 1700 ft.² up to 5 bedroom homes with over 3000 ft.². There truly is something for just about everyone in this family-friendly neighborhood. Another bonus for families is that it's less than 5 minutes away from Emerald Coast middle school, and Dune Lakes elementary, as well as about 10 minutes from South Walton high school.
If you're wondering about the beach. Peach Creek is only about 10 minutes from the beaches at Seagrove Beach. To get to the beach travel west on Highway 98 and when you reach Highway 395. Then head south toward the beach until you did and into 30a. You can then make a left which will take you to Seagrove Beach and numerous beach accesses.
Peach Creek Homes for Sale
December 8, 2023
Emerald Coast Featured Communities